Mini Golf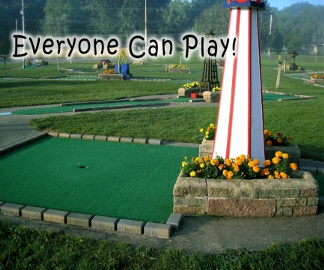 Mini Golf!

Everyone Can Play!
A great way to spend a warm afternoon is playing Mini Golf with the
family!  18 holes of entertaining fun!  Handicap accessible, this mini
course offers electricly powered moving obstacles!  Windmill, ferris
wheel and more!  Bring your family and friends out to Walsh golf Center
to play goofy golf today.
Affordable Family Fun at only $6.00 a person.
Kids 8 and under $4.00
Call now:  608-781-0838